About the Area (Marshall, MI)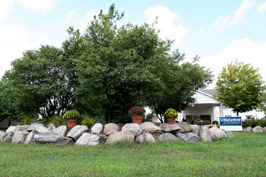 Maplewood is nestled in historic Marshall, Michigan, which offers a peaceful, quiet setting with easy access to I-94 and I-69. The amenities of the area, which are all situated just minutes away, include churches, hotels, parks, restaurants, a library, and numerous historic homes and landmarks.
Historic Marshall, Michigan, is known for the elegant Schuler's Restaurant which has been open for more than 100 years. The Brook's Memorial Fountain greets you as you come into town from the west. At the fountain, you will see people of all ages enjoying the sights and sounds of dancing water. During the winter, the fountain area is the home to Marshall's Nativity Scene.
Hospitals:
Areas of Interest: